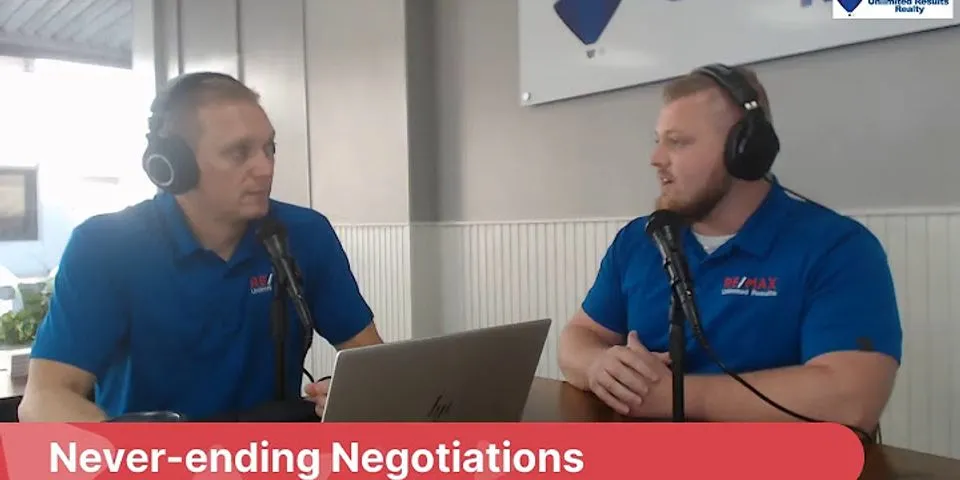 In this article:
Buying a home is rarely easy. The process can sometimes take months. But by the time closing day comes around, in most cases, you wont have much to do besides sign some papers and get your keys.

Most cases.

Sometimes, closing day doesnt go off without a hitch. There are a number of things that could delay closing, both within and beyond your control. From loans falling through to surprises at the final walkthrough, both buyers and sellers should be aware of potential problems that may arise on closing day. Here, well discuss some of the most common problems and offer solutions that both buyers and sellers should find helpful.
Mortgage pre-approval vs. approval
Before we dive into specifics, its important to note that there is a difference between mortgage pre-approval and approval. If a mortgage fell through on closing day, it failed to elevate from pre-approval to approval.

A pre-approved loan is often required before putting in an offer on a home. When you complete your mortgage application, your lender conducts a credit check and ensures youre financially able to take on the loan. Most buyers do this before house hunting to have an idea of what they can afford. Most sellers request a pre-approval letter before moving forward in offer negotiations.

An approved loan, however, comes after youve found the home you want. If a seller accepts your offer on the home, youll apply for your mortgage, which is then contingent on an appraisal and inspection.

While a pre-approval is often required and is a good first step towards buying a home, it doesnt mean anything without the formal mortgage approval.

Now that weve made that distinction, lets explore some of the most common problems that delay closing.
Common problems that delay closing
1. Financing issues
As we just noted, you need mortgage approval to close on a home. So what might prevent a buyer from getting final approval? Two of the main reasons:

You made a big credit purchase: When you get pre-approved for a loan, you have to be very cautious with your credit. Getting pre-approved and then spending a few thousand dollars on a new car sends up a huge red flag to lenders. Thats more debt, which means its less money that will go towards paying back a mortgage loan.
You applied for more credit: Any major purchases could worry lenders, but applying for more credit sends them into a tizzy. Not only does applying for more credit lower your credit score, but it signals to lenders that even youre not convinced you can afford this mortgage.

Solutions: Sometimes, big credit purchases are unavoidable. They wont always preclude you from final approval. If youre in a bind, however, you could offer the seller a bit more cash upfront as a down payment to cover what the lender wont, or approach another bank or mortgage lender. (This latter approach will cause more delays, however.)
2. Appraisal issues
If an appraisal comes back to a lender that values the home at less than the agreed-upon loan amount, it may hold up the process. Lenders will not approve loans for more money than a home is appraised for.

Solutions: If an appraisal is too low, you can ask the seller to lower the asking price so your loan isnt cancelled. If youre competing with other potential buyers, you could also offer to pay more cash upfront to make up the difference.
3. Title issues
According to the National Association of Realtors, property title searches cause 13% of closing delays. If that sounds like a surprising number, consider the range of things that may prevent a seller from transferring a homes title: debts to contractors, outstanding taxes, child support liens, bankruptcies, and, of course, just not being the rightful owner. The title is not a physical piece of paper, its a collective term for the legal rights to own, use, and sell any piece of real property.

Your lender will do a title search on the home before you buy, and theyll find if the seller is entitled to sell that home. They might have to clear title by settling outstanding liens or claims beforehand.

Solution: Sellers should pay off any debts, loans, and taxes that may show up as a title defect against the property before listing it for sale. Hiring a title company or real estate attorney ahead of time is a good way to know if youre eligible to sell.
4. Inspection issues
Many lenders require home inspections before approving a loan. Thats because home inspections should reveal a wide variety of concerns with the home that may impact the homes value.

If a home inspection raises a few problems and the buyer and seller cant agree on who should pay to fix them, closing may be delayed. For instance, if an inspection shows that the roof needs replacing, most sellers wont want to put that money into a house theyre leaving. Likewise, a buyer wont want to move into a house only to immediately replace the roof. That could cause the deal to fall through.

Solutions: For buyers, if a lender threatens to drop your mortgage approval due to the result of an inspection, you could ask the seller to fix any problems before anything moves forward. In a competitive market, however, that might cost you the home. Instead, you can offer to handle the repairs yourself once you move in to give the seller more incentive to sell to you.
5. Final walkthrough surprises
About a week before closing, most buyers want to do a final walkthrough of the house to make sure its in the condition it was when they decided to buy it. Usually, this is just a formality.

If the buyers show up to the walkthrough to find the refrigerator missing and the window shutters removed without being informed beforehand, thats going to be an issue. In the same vein, if a seller agreed to make repairs before the buyers moved in and its still not done, it may delay closing.

Solution: First, lay out everything in the purchase agreement, from repairs to whats coming and going. For buyers, make sure your agent is in constant communication with the sellers agent to ensure that the agreement is being honored. For sellers, honor the purchase agreement!
This final walkthrough checklist from Nationwide is a good resource for both parties.

6. A missing Closing Disclosure form
A Closing Disclosure (CD) is the paperwork that outlines the terms of the buyers loan and any other closing costs associated with a real estate transaction. A title company or mortgage lender must send the CD to the buyer no later than three days before closing, giving them time to review it and understand what theyre signing.

If the CD is late to the buyer, the closing cannot go through on time. So, if closing is scheduled for Saturday, the buyer must have the CD in hand by Wednesday or you will have to delay closing.

Solutions: As with most steps of the process, communication is key. Make sure both buyer and seller agents are in touch with the title company and that theyve relayed the correct closing date.
7. Document errors
Its banal, but misspelled names, wrong addresses, and fees tacked on that you werent anticipating can delay closing by making you print out and peruse a whole new set of documents. Its very avoidable, and yet it happens.

Solutions: Ask to preview all documents before signing day. You should already have the CD in hand so you can verify everything is correct. If thats accurate, then unless there was a clerical error, the rest of the documents should be fine. Youre entitled to read any loan documents and the ALTA settlement statement before closing day. If necessary, ask your real estate attorney to check the fine print.
8. Remorse
Finally, the human element. Buyers and sellers are human. They might experience remorse for any number of reasons, but usually because a home is a very sentimental (and expensive) thing.

The closing process is an emotional ride and sellers may feel like theyve made a terrible mistake. A buyers financial situation might change or they get cold feet about moving to a new area. You cant control another persons feelings, so you might just have to navigate the next steps as best you can.

Solutions: For sellers, once youve accepted a buyers offer, they will give you an earnest money deposit to show they are committed to buying your home. If the buyer chooses to walk away outside the scope of their contract contingencies, the seller pockets that earnest money for the trouble. Of course, youd prefer the whole sale price, so one way to help prevent buyers remorse is by requesting a larger earnest money deposit.

Make absolutely sure youre ready to move before you list your home. You have to be emotionally prepared and have the equity to make enough money on the sale. Research your local real estate market and discuss with a real estate agent who can help you decide when its the best time to sell in your area. All you can do is prepare, because if a purchase agreement is signed, you may not legally be able to back out at closing.

For buyers, its pretty simple: Dont put money down that you cant afford to lose. That, or just follow through with the sale!

Nick Perry
Contributing Writer
Nick Perry is a freelance writer based out of Boston. His focus ranges from ecommerce and restaurants to small business and real estate.
Video