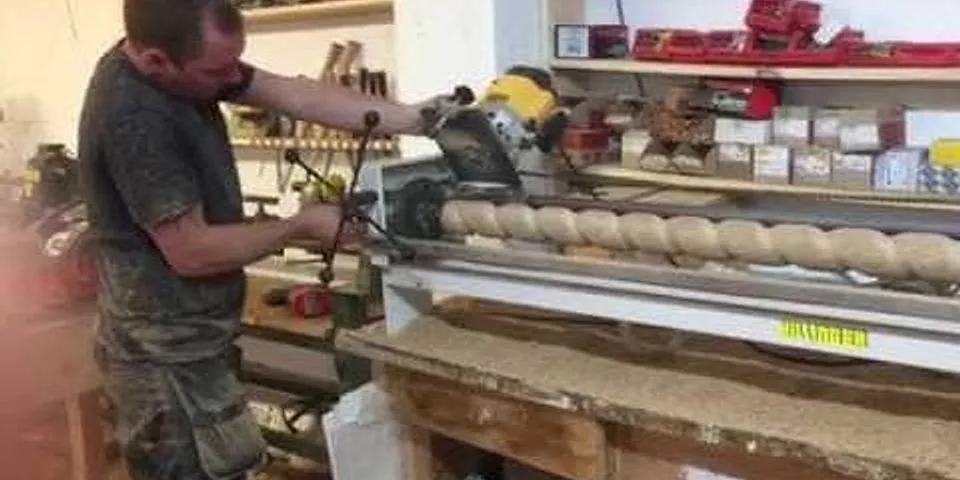 15th October 2013
Restore and re-love old furniture
From pre-loved to re-loved, here Sonia Morgan from Vintage Uniques Painted Furniture shares with us her Top 6 Up-cycling and Re-invention projects. Whether its your first time or youre already bit of a pro, Sonia reveals useful hints, tips and of course inspiration helping you to achieve the ultimate shabby chic style! Why not give it a go?
Before you start a project, Id suggest cleaning the item thoroughly! This is the first step in making your item more chic than shabby! With every piece, clean it thoroughly with sugar soap and a fine wire wool - giving it a good scrub to remove any polish grease etc. If the piece is from the 1940-50s and has the toffee like varnish, I tend to apply a layer of shellac (sanding sealer) as it stops any bleeds through the paint. This is generally applied with a cloth, then rubbed in. It doesnt take long to dry, then just paint over. Give two good coats of paint (I use Annie Sloan paints mainly). Once the two coats are on, I leave overnight to harden before adding wax. When adding, I normally apply with a brush, rubbing it in with a cloth removing any excess as I go. When a layer of wax is on, I then distress (doing it this way cuts down on the dust) add a little more wax on the distressed areas and then leave over night to cure. Then just buff or you can leave for a more matte look.
Other things to remember before starting an upcycling project include; try to have a clear vision of how youd like the piece to look, know your limits but most importantly have fun!
Edwardian Birds Table
I was drawn to this table because of the unusual shape of the shelf at the bottom and the legs. With this table, I cleaned and painted as above in a base colour of Old Ochre from Annie Sloan. On the top I added crackle Glaze then a layer of Chateau Grey (more of an olive tone to me). I decided to go with the crackle effect top as there was a split right through the piece which gave me inspiration for the finished look. When doing crackle remember to apply with only one stroke (if you go back over it the crackle medium will have started to work and you will end up with a porridge like clump of paint on your brush - I know this from experience). Once the top coat was dry and crackled beautifully, I then added the bird feature by making a template on paper and tracing the outline on, then painting by hand. Once the whole piece was dry I waxed it and now its a unique one off piece.
Barley Twist Round Table
This table was too badly damaged on the top for me to sell it as it was in two pieces, so it very nearly ended up in the skip. I love barley shaped legs on furniture, so decided to try a little experiment - the table now sits proudly in my porch. As the top was in two pieces, it couldnt just be painted.The top had a crack running through so I braced it and then glued. I then headed to the charity shop and purchased old plates - I got a box for £1. Its important to remember when things are too bad to rescue try adding texture, such as mouldings or in this case mosaics from old plates. I painted the table, then popped on my goggles and had a smashing time with the plates. I used grout with pva mixed in to fix the mosaic into place then grouted the finished look. I painted some glass vases to compliment the piece, et voila.
Bobbin Leg Sideboard
This beautiful sideboard sang out to me with its bobbin legs and those beautiful droplet knobs, in fact this one sold within 5 minutes of me showing the reveal photo on my Facebook page. First of all, I painted it then this time used a belt sander on the top to remove, varnish and reveal the beautiful grain in the oak.
1940s Map Chest of Drawers
You cant beat a good chest of drawers. This 1940-50s utility furniture is nothing fancy but I love finding pieces like this that were made in their thousands yet you can make completely unique with a few simple touches. This drawers were sanded all over as I intended to leave it in bare oak and just decoupage the centre piece. The map was added in one piece using PVA watered down. I roughly cut the map to size and sprayed the back with 60:40 water/pva, then brushed the drawers with glue this time 70:30 pva/water, I then added the map (as it was moist it moved more easily). I added from one side brushing out any bubbles with a cloth (careful not to rip the map). Some small bubbles do remain but they shrink and dry out overnight. Once it was dry, I used a craft knife to split the drawers and tidy edges, then a fine sand paper to finish. I applied two layers of matt varnish to the map. I added a colour wash to the rest of the chest using long strokes of paint on the chest, then a damp cloth in the direction of the grain removing lots of the paint and leaving an almost beach wash up look. The drawers were then lined with vintage maps.
Make A Wish Dressing Table
This item was painted (using shellac as the varnish was toffee like - yuk). I then added part of a stencil for the stems and the dandelion heads by hand and waxed. The mirror is actually the main reason I chose to upcycle this dressing table. That shield like shape and the overall boxy look of the unit itself - I just knew it could take a nice focal piece of artwork. It doesnt have to be anything too detailed to make it a masterpiece. I am on the lookout now for something like this again to do a Jackson Pollock inspired look on.
Music Sheets and Roses Chest of Drawers
Theres no limit as to what you can do with a bog standard chest of drawers!I painted and added decoupage. I used a spray bottle with 60:40 water/pva to spray each of the sheets then using 70:30 pva/water brushes on the on the drawers, simply added them one by one. Once they were dry I added the roses then two coats of matt varnish to the decoupage area only. I then added both clear and dark wax to give the aged look.
For more information about Vintage Uniques Painted Furniture visit their websiteor you find them on Facebook.
For more vintage inspiration follow Kirstie's Vintage Home Facebook Page
Video